About Auto Macro Recorder
What is Auto Macro Recorder?
Auto Macro Recorder is the most easy to use Windows automation tool. It can record all your mouse and keyboard actions and then replay them accurately. And it has many useful functions, you can create a very powerful script easily with it.
Key features:
Record and repeat all mouse and keyboard actions
Find and click image on the screen with Smart Click
Edit the mouse and keyboard actions record
Powerful yet easy-to-use script editor
Undo and Redo Operations
Compile script to EXE
Bind scripts to hotkeys
Create scheduled tasks easily
Support all Windows OS - Windows 10/8/7/Vista/XP/2000/NT/Server 2000/2003/2008
Screenshot: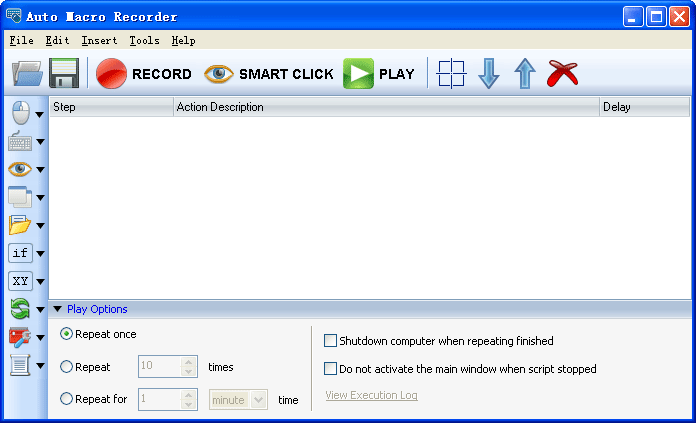 How to use
The most useful feature: Smart Click
1.
Click the "
SMART CLICK
" button.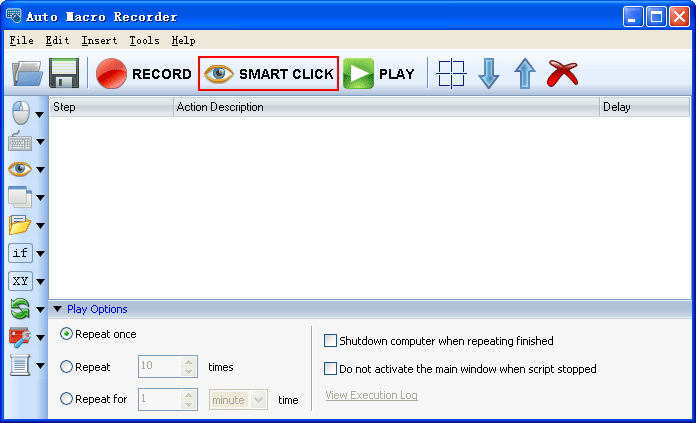 2.
Move mouse to the target which you want to click automatically, and click to cut the image of the target.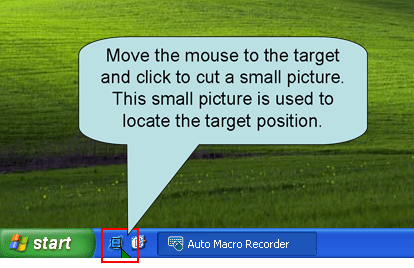 3.
Click the "
OK
" button to create the action. And you can give the action a "
Step Name
" to describe the action.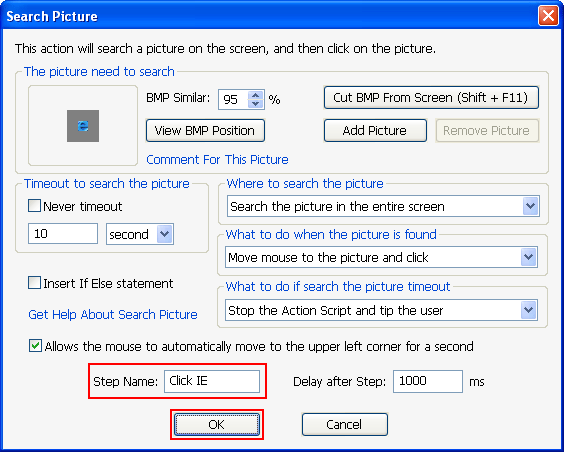 4.
Click the "
PLAY
" button. Then you will see Auto Macro Recorder move mouse to the target and click automatically.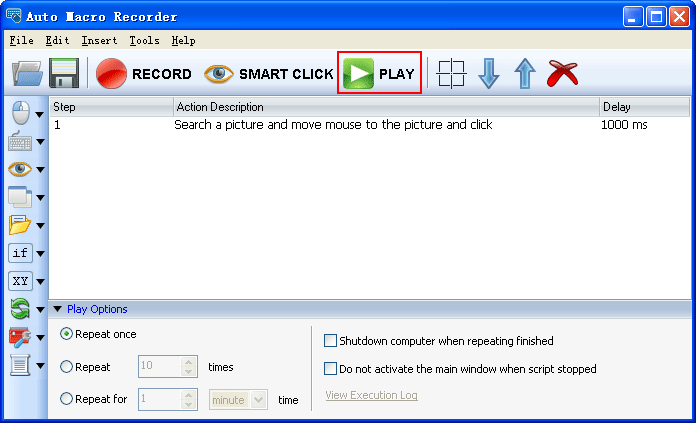 FAQs
How to call a function?
Auto Macro Recorder comes with many useful functions. To learn how to call a function, please refer to:
How to generate a random number
.
Why the mouse move itself with no reason while waiting for the picture appear?
While waiting for the picture appear, the mouse may go to the top left point of the screen (0,0), then go back again. Because the mouse may be on the picture. The mouse is or is not on the picture may affect the picture, make the picture look a little different. So Auto Macro Recorder move the mouse to the point (0,0) for a second. This technology can increase the probability of success of picture search.
You can uncheck the option "Allows the mouse to automatically move to the upper left corner for a second" to disable this feature.
To learn more about this, please see:
What can I do if search a picture timeout?
.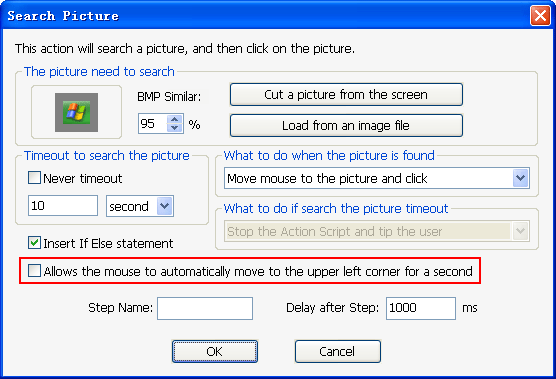 Is your online order form secure?
Yes, it is 100% secure. And we give you
30-Day Money-Back Guarantee
. Note: After the refund, your license code will be disabled.
If you have any questions please feel free to contact us at
Email:
support@automacrorecorder.com
And you can get more help from our
Support Center
.